In the Proyecto Carrito Caravan, a group of immigrant janitors will drive from Boston to San Diego in a car literally wrapped with their stories of immigration. Along the 4,500-mile route, they will present their work and invite audiences to share their stories of migration, too.
This exhibit is in English and Spanish. It features stories by writers who, because of their status as immigrants and janitors, say they often feel invisible in their cities and workplaces. They recount leaving behind loved ones in Latin America to make treacherous crossings at the U.S. border. And they describe maintaining their strength and resilience, in the face of daily challenges and indignities, to create better futures for their children.
By driving these stories coast-to-coast at a time when it's all too easy to talk about immigration, not immigrants, the Caravan seeks to help people from diverse backgrounds recognize how much they have in common.
"We need to recover our humanity that, for the moment, we have lost."
— Mario Ernesto Osorio, immigrant janitor and Proyecto Carrito Caravan co-director
Support the Caravan!

Apoya la Caravana!
You can get a limited-edition Caravan shirt, and order a copy of our Proyecto Carrito anthology, which includes written-word and multimedia texts from our last six years together. Your contribution directly supports the immigrant workers and helps make our work possible.
The limited-edition Caravan shirt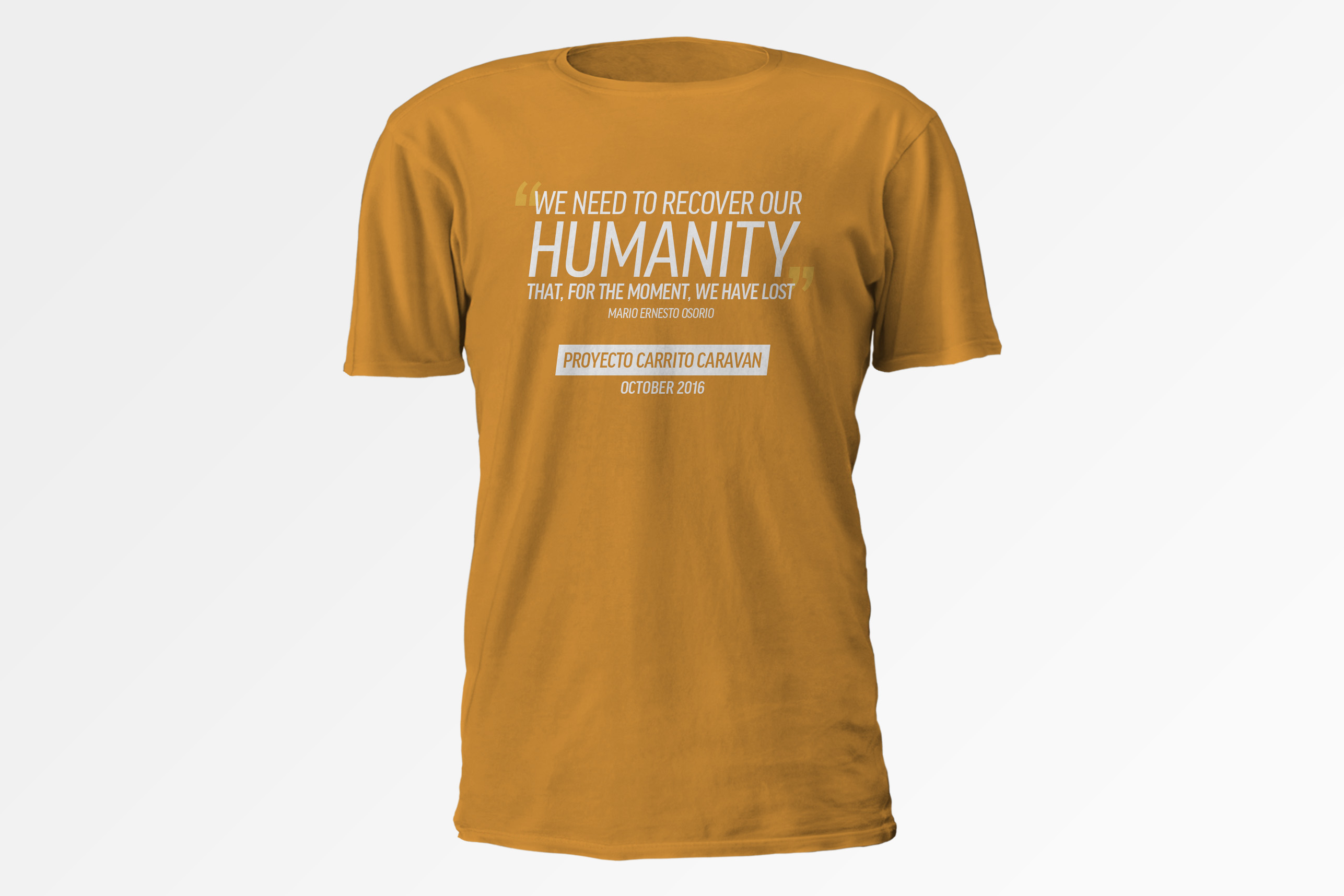 The forthcoming Proyecto Carrito anthology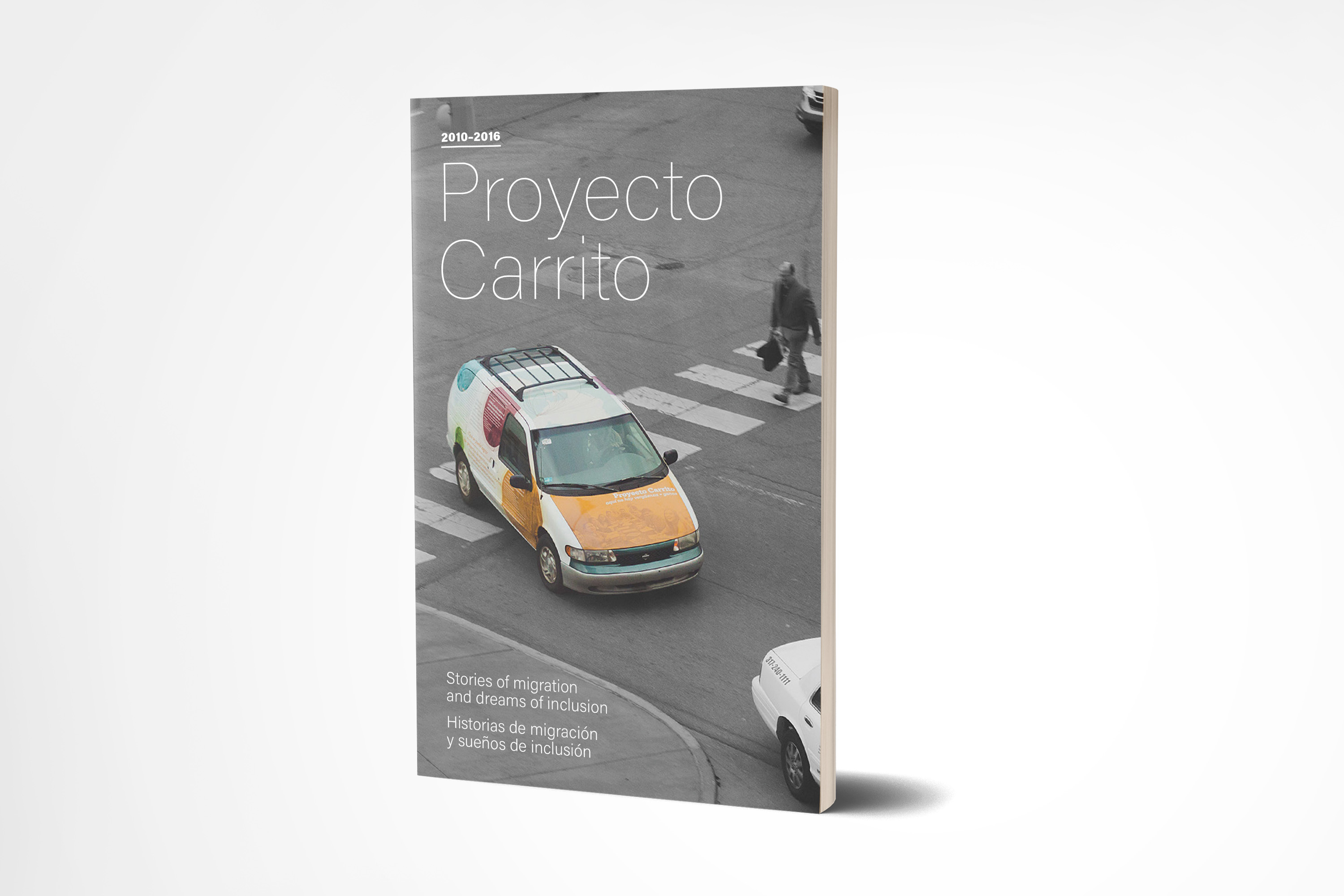 Thank you to our donors who made the Caravan possible, including:
The Elma Lewis Center for Civic Engagement, Learning, and Research, Iris Ikeda & Aleix Catalani, Melanie Feldman, Kendall Nelson, Sarah, William Ouellette, Cathy Kawano-Ching, David Griffin, Samiris Sostre, Madeline Weinstein-Avery, Josephine Cooper, Chrislyn Choo, Karla Morales, Al, Ashley Wells, Linda Morrison, and Lance Langdon, UC Irvine.
About the Caravan
We believe it's all too easy to talk about the issue of immigration, and not about immigrants as people. With the Proyecto Carrito Caravan, we seek to humanize the nationwide conversation about this pressing issue.
We will host free and public presentations in Boulder and Denver, Colorado and Los Angeles and San Diego, California. After our final presentation in San Diego, we will present at the Thomas R. Watson Conference in Louisville, Kentucky, where we were invited to give a panel discussion about our experience on the Caravan. See our full schedule.
The stories featured in the Caravan emerged from an internationally-recognized weekly writing class at Emerson College. For the last six years, it has been one of the only college courses in the United States that integrates janitors, students, professors, and staff around the same table. Emerson students, professors, and alumni from that class will be accompanying the workers along the journey.
Driving a car allows the storytellers—the immigrant workers—to physically accompany their stories as they cross the country.
It's also a potent vehicle for showcasing narratives of migration. A few years ago in the Emerson writing class, we read a book about a family immigrating from Mexico to the U.S.—they packed their belongings in a car and drove across the border.
But some of the workers said that didn't really reflect their stories. Although they crossed the border in cars, they were hidden in the trunk—not up front in the passenger seat.
That's how we decided to use a car to publish and exhibit our work.
With the Caravan, we're calling for more humane, compassionate, and inclusive immigration and education policies. We believe that creating lasting change will begin with improving how our schools teach children about immigration.
"Our schools should instill respect for human life by teaching children about why people immigrate, and how to live with convivencia—how to live together despite our differences."
— Mario Ernesto Osorio, immigrant janitor and Proyecto Carrito Caravan co-director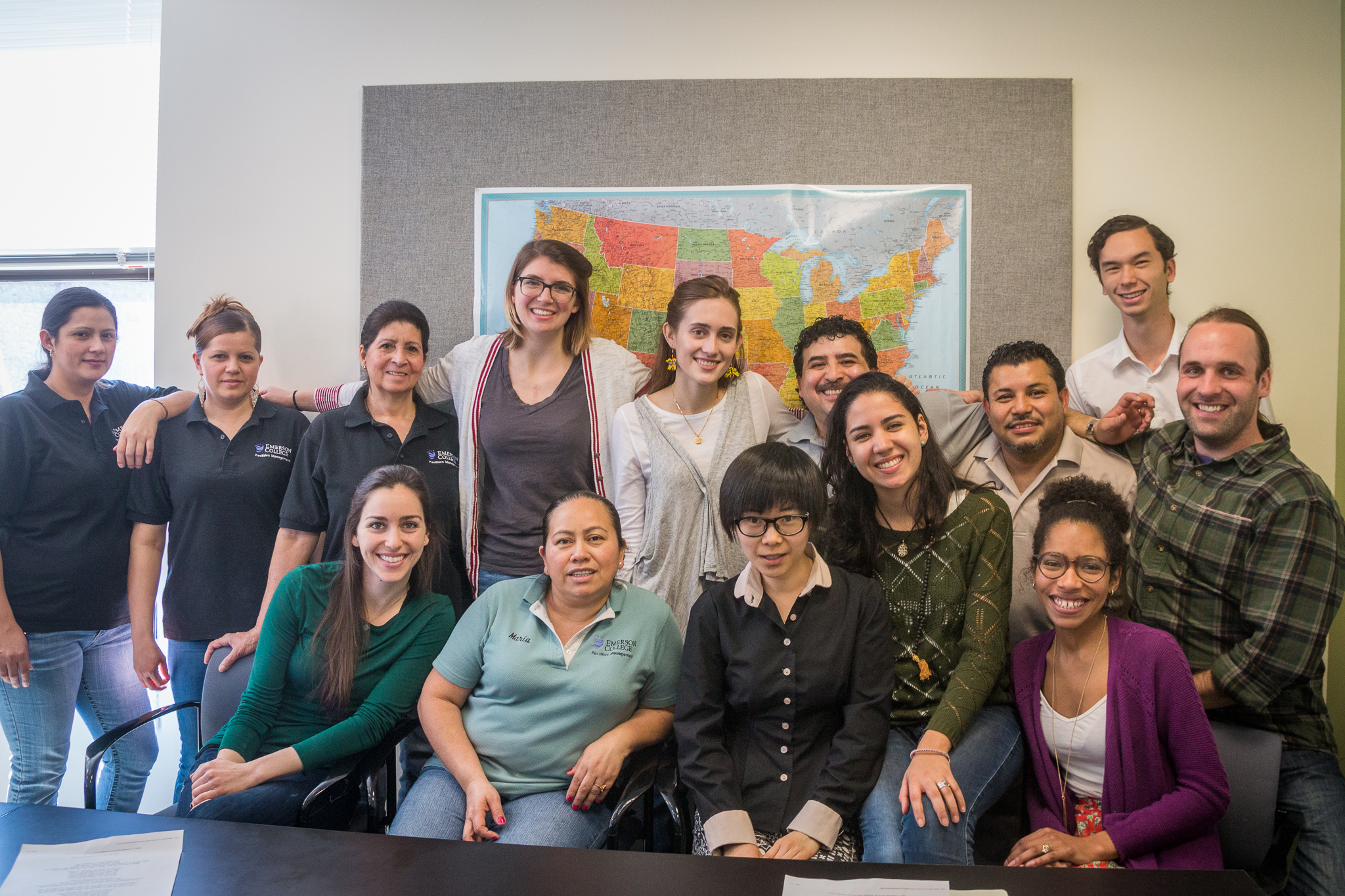 The Proyecto Carrito story
Since 2012, in our weekly translingual writing class at Emerson, we have written about our personal stories of immigration and resilience, and our dreams for a more humane and inclusive education system.
We submitted our writing to college publications, which at the time said it did not represent Emerson. So in 2014, we decided to drive our own narratives—literally. We published our stories on a van, donated by one of the workers, wrapping it roof-to-rim with our texts and images.
We were accepted to the leading academic writing studies conference in the U.S., so we—workers, students, and professors—drove Proyecto Carrito 2,000 miles roundtrip from Boston to Indianapolis.
To our surprise and delight, Proyecto Carrito resonated among audiences around the world, and we have shared our work at conferences, schools, academic journals, radio programs, and theater shows. See our presentations and publications.
To this day, our weekly class is about more than just writing. It's about listening. About building trust. We recognize that those who risk the most in telling their stories often benefit the least from telling them, so they decide what stories they wish to share. Over the last six years, we have become a familia. A family.
What have we done so far?
1. We worked with staff to get library cards for the immigrant workers and help them more effectively access their work email and human resources information. This was information to which they, as staff members, already had full rights.
2. We worked with staff to show the workers how they can apply tuition benefits so their children can go to college—not as workers, but as students.
3. Administrators invited the workers to be part of a team advising the college on how to support undocumented students so they can succeed in school and earn their degrees.
4. We asked that students, staff, and faculty acknowledge the presence of the workers by saying good morning to them.
We want to teach our campus communities about why people immigrate to the US and how we can make education accessible to them. And we want to develop relationships among immigrant janitors, students, professors, and administrators—even though we study and work in the same schools, we don't often come together to talk and listen to each other. We believe these are the first steps toward making our schools more inclusive.
With the Caravan, we seek to overcome obstructions to our immigrant workers' rhetorical mobility. We drive together to create translingual rhetorical situations and networks that build institutional conditions to support writing across borders of various kinds.
Caravan Schedule
All Caravan events are free and open to the public. For more information, contact co-director Ryan Catalani at ryan@mobilitymovilidad.org.
Thursday, Oct. 6
Presentation in Watertown, MA
"Arts 4 Social and Civic Engagement" (ArtWeek Boston)
Arsenal Project Innovation Space
Friday, Oct. 7
Send-off event
Emerson College
Monday, Oct. 11
Presentation in Chicago, IL
School of the Art Institute of Chicago
Sullivan Galleries
Tuesday, Oct. 11
Presentation in Boulder, CO
University of Colorado, Boulder
11 am-12:15 pm
Wednesday, Oct. 12
Presentation in Denver, CO
University of Denver
12-2 pm, Katherine Ruffatto Hall Commons
Thursday, Oct. 13
Presentation in Los Angeles, CA
Emerson College, Los Angeles
5:30-7:30 pm, Parking lot
Friday, Oct. 14
Presentation in San Diego, CA
Woodbury University
School of Architecture
Sunday, Oct. 16
Presentation in San Diego, CA
"Still Doing Our Thing" Car Show
Barrio Logan
Thursday, Oct. 20
Presentation in Louisville, KY
Panel discussion at Thomas R. Watson Conference
University of Louisville
Contact
For questions, comments, or press inquiries, please contact:
Ryan Catalani
Co-director, Mobility Movilidad
ryan@mobilitymovilidad.org
Click here to download a press kit, including a fact sheet (in English and Spanish) and full-resolution images and logos.